Welcome to our selection of inspirational productions designed to showcase the moral imagination. We look forward to presenting recent stage performances along with classics from our archive. Our video content will change regularly and we hope you enjoy our virtual venue. All funds support the continued growth of LifeHouse and our outreach.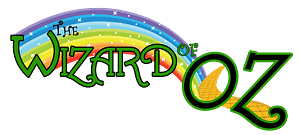 A FANTASTIC JOURNEY | $15
Share the enchantment, fun and adventure as Dorothy journeys "down that dusty road" from Kansas to Oz.  This touching musical is an Inland Empire favorite. 
THE INSPIRATIONAL STORY OF OUR 16TH PRESIDENT | $10
This original musical brings to life the challenges and triumphs of one of our nation's greatest leaders during a time a great upheaval in American history.  The incredible story of our sixteenth president and the events that shaped our nation are vividly portrayed in this entertaining and educational musical.
THE STORY OF THE FIRST FLIGHT | $10
Follow the trials and triumphs of Orville and Wilbur Wright in their courageous race to be the first to fly.  Their amazing odyssey at the dawning of the twentieth century is a heartwarming portrait of American heroes.  Suspense and laughter combine to relate one of the most exciting true stories of all time.
THE STORY OF OUR FIRST PRESIDENT AT OUR NATION'S BEGINNING | $10
The career of ambitious General and statesman, President George Washington, is traced amidst the turmoil and conflicts surrounding the nation's founding.  Memorable period music and authentic storytelling punctuates the saga of Washington's ascent to power and a legacy influential to this day.
A DAZZLING MUSICAL COMEDY    | $15
The biblical book of Esther explodes with rollicking hilarity as the evil Haman schemes to outwit bumbling King Xerxes for control of the Persian empire. With the help of her wise cousin Mordecai, Esther cleverly thwarts Haman'splot through her inspiring faith and surprising true events.
AN AMAZING JOURNEY    | $10
Join Christian on a fantastic sojourn to realms of wonder. Based on the immortal bestselling classic by John Bunyan, this stylish hit musical features thrilling encounters with angels, devils and giants. Will Christian ever see the Celestial City?
A SWASHBUCKLING TALE OF ADVENTURE AND FAITH | $10
Avast, mateys! Set sail with Jim Hawkins and a scurvy crew of renegade pirates in a musical search for a fortune in hidden treasure. Long John Silver beckons, but be ye warned –treachery is afoot! This award-winning LifeHouse hit combines suspense and comedy with uplifting themes of hope.
AN INSPIRATIONAL MUSICAL EVENT    | $15
The scriptural true events in the life of a shepherd, soldier, psalmist and king stunningly unfold as the life of Israel's greatest monarch is traced in this musical biography of King David. based on the biblical books of Samuel and the Psalms of David. The story traces David's harrowing journey to becoming the most revered king of Israel and features his famous battle with Goliath, his legendary friendship with King Saul's son Jonathan, and his flight from certain death at the hands of Saul himself.
To learn more about LifeHouse Theater, click the link to visit lifehousetheater.com. We hope you enjoy the selection of titles presented on the site. Be sure to check back as new titles are added.